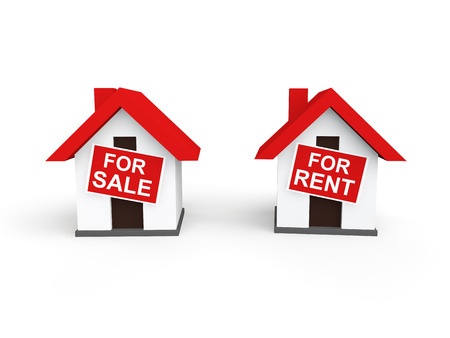 Landlords….In order for us to best advise you on target lease terms and lease renewal options, it is important that we understand your long range plans for the property. The majority of our landlords intend to sell their homes in 3-4 years once the market value increases enough to meet their financial goals for the sale. Some of our landlords intend to keep their properties as long-term investments for 15+ years. Still others hope to sell their home as soon as the current lease has expired.
While many tenants start with a one or two year lease, our average lease/tenancy lasts 4-5 years with tenants renewing their lease several times after the initial lease term. Tenants usually assume that the home they are renting will continue to be available "indefinitely" and are often caught off guard when a landlord opts not to renew the lease so that the property can be put on the market for sale. It is helpful for us to know the landlords' intentions regarding how long they plan to keep the property as a rental so that we can properly set expectations with the tenants.
At the beginning of each year, we'll query our landlords to determine if any have plans to sell the property during that calendar year. 90 days before the lease end date we'll again check with each owner to determine if they intend to sell the home or prefer to offer a renewal option subject to an acceptable interior inspection.
Landlords can request a sales market analysis at anytime in order to determine whether the market conditions are favorable for a potential sale of their home. We do offer full service sales brokerage, but landlords are not required to use our services if they have a working relationship with another local Realtor.