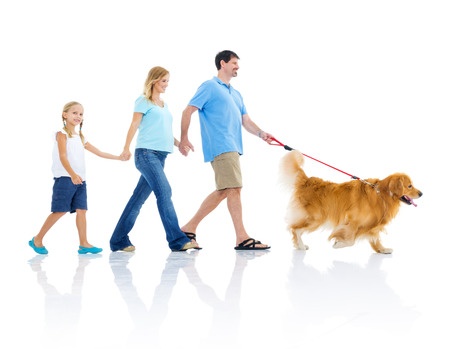 In a perfect world, a landlord wishes to find a tenant to move into their rental property as soon as it is available, pay rent on-time, keep the property well maintained, and continue renting until the landlord decides to sell the property or move back in.
In a previous post, I discussed our goals for balancing between maximizing cashflow and minimizing vacancy as part of our Listing Process. Here, I'd like to focus on retaining a good tenant for as long as possible.
To be honest, most people don't like to move. Moving costs money, is hard work, and can be disruptive to family plans and routines. So once a tenant is in place, they usually stay in place, unless they have a compelling reason to move.
Some compelling reasons we can't control are: the need for more space as a family grows, the need to be closer to work as commuting becomes stressful, or the desire to own a home. So, if a tenant needs an additional bedroom, wants to reduce their commute by 30 minutes, or plans to take advantage of low interest rates and sales prices, when lease renewal time comes around, we'll need to start focusing on finding another tenant.
However, there are many other factors that we can control that lead to tenants deciding to stay put and extend their lease. Tenants expect owners/managers to be responsive to maintenance needs and react promptly to service requests. Tenants expect owners/managers to provide support in dealing with neighborhood issues, HOA amenities, utility companies and general concerns. Tenants who commit to on-time payments and proper care of the home expect owners to reciprocate by keeping rental increases to a minimum. With long-term tenant retention as our goal, we have processes in place to meet each of these tenant expectations.
Our maintenance coordinator (Lisa Cochran) assures prompt response to all service requests. She also offers to meet contractors at the property to provide entry if the tenants have difficulty coordinating a repair appointment. Follow-up is part of our process to ensure that the tenants are satisfied and that the reported issue has been completely and properly addressed.
Our customer service coordinator (Shayla Gibson) is always available to assist with requests for parking passes, pool passes, gate cards, or other items needed by the tenants. She also assists with scheduling utility transfers and handling concerns with neighbors. Shayla sets the tone for our relationship with new tenants by sending out free VRE tickets and Lowe's coupons just after move-in.
At lease renewal time, an agent in our office will prepare a market analysis so that owners can determine how they would like to establish the terms for the lease renewal. We'll work with the agent to balance between increasing cashflow and minimizing (or eliminating) the cost of vacancy or finding a new tenant. See our previous post for more details on deciding when to increase rents at renewal time.
Throughout the life of the lease, our office staff endeavors to maintain an excellent rapport with all tenants. It is part our commitment to maximize tenant satisfaction and tenant retention. Our monthly email reminders to our tenants keep lines of communication open. We truly believe that providing excellent service to our tenants is one of the best way we can provide excellent service to our landlords.