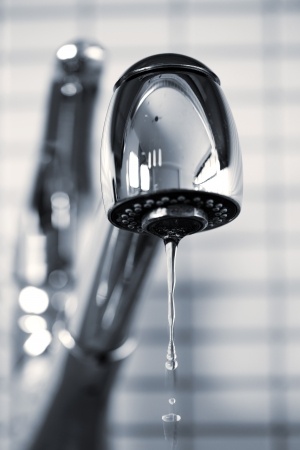 Landlords sometimes "freak out" when a plumber provides a quote of $135 to replace a wax ring under a toilet or $300 to replace a kitchen faucet. Owners who have been doing their own handyman work know that they can purchase a wax ring for under $10 and a kitchen faucet for under $100 at Lowes or Home Depot.
Plumbing prices are driven by the hourly rates charged by licensed and insured plumbers and the warranty that they provide for their work. Plumbers are also responsible for any damage caused by failure of their work. Their insurance rates are high and reflected in their hourly and minimum rates.
Our liability policy requires that we contract only licensed and insured plumbers to make plumbing repairs in managed properties. Since we realize that plumbing repair costs often exceed owners' expectations, we survey local pricing for common plumbing repairs each year to ensure that our preferred plumbers are charging at or below local averages. We select plumbers who are responsive, provide quality service, and offer competitive prices.
Owners often also ask whether any plumbing repair costs can be charged to tenants. Whenever we have a vendor make a repair, we ask for their professional opinion as to whether abuse or neglect on the part of the tenant caused or contributed to the need for the repair. If the vendor documents that the tenants' actions caused the underlying problem, the repair costs will be charged to the tenant. Common repairs that are charged back to tenants include: items found in the disposal or toilet, and hose bibs not being winterized.