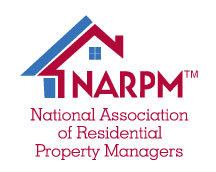 One of the most important decisions that we made 5+ years ago was to become a member of NARPM. In choosing to do so, we have committed to holding ourselves to a higher standard of business ethics, professionalism and fair housing practices. We have also committed to additional education for our staff to ensure that we are providing the highest level of management service possible.
As a member of NARPM, our staff takes advantage of training, seminars, webinars, and online courses to keep up with market trends, issues, strategies and solutions. We interact with affiliate vendors to stay abreast of technology and outsourcing options. We also network with other NARPM members locally and nationally to share best practices and new ideas.
We often consider our fellow NARPM members as colleagues rather than competitors. NARPM members are truly committed to improving the property management industry, providing EXCELLENT service to our landlords and tenants, and providing support to fellow members.