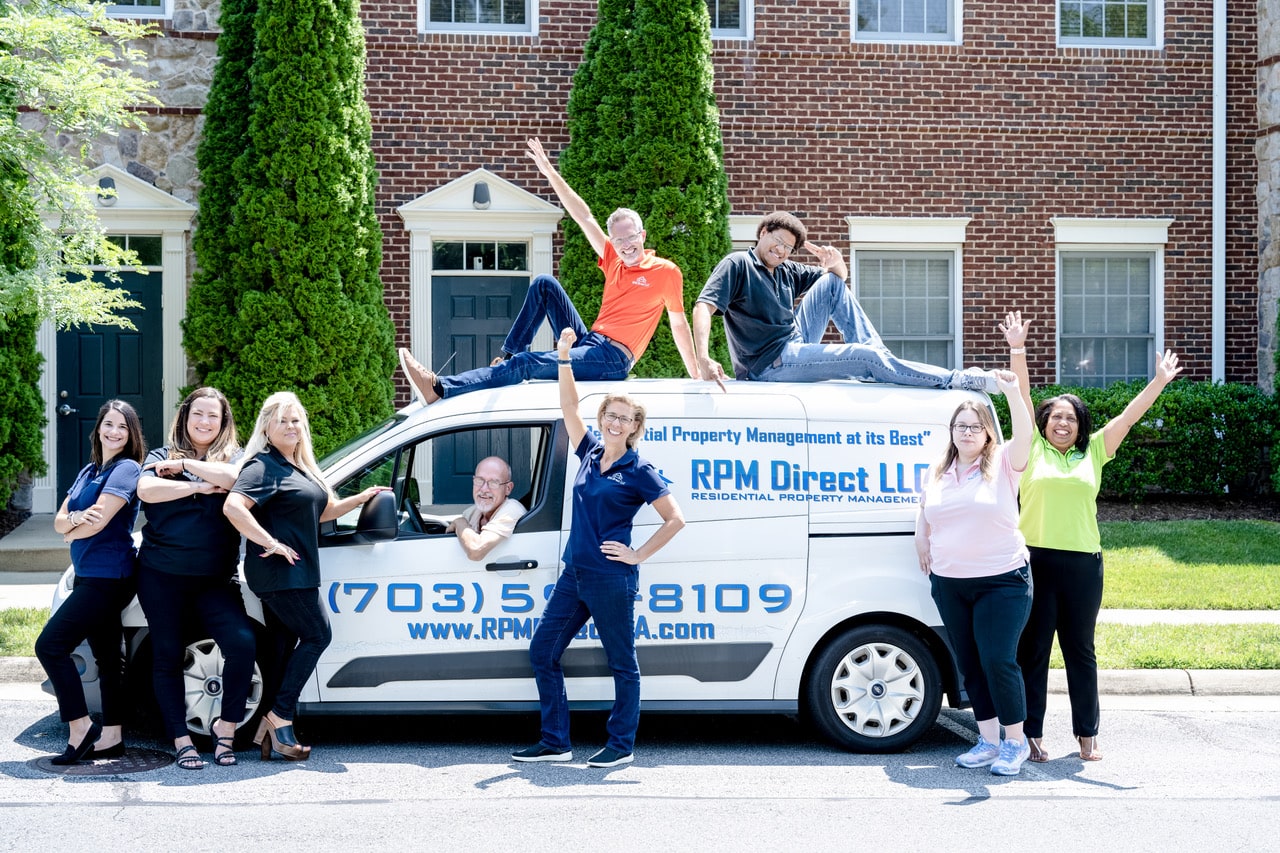 14 years ago, my husband (Lee Odems) asked me to help him start up a property management company. It was 2008, the Real Estate market was crashing around us. Lee had been selling homes for about 15 years. Many of Lee's former Military clients were moving overseas and could not sell their homes as they now owed more than their homes were worth. Lee was looking for a good property management company to refer his clients to and then realized we should start our own management company.
I could not have imagined that it would consume our lives for the next 10+ years. We worked long hours and learned a lot! We also benefited from a new business model that provided consistent income through the ups and downs of the Real Estate market. We've provided excellent service to thousands of landlords and tenants and cared for hundreds of millions of dollars of real estate assets. And most importantly, we were able to create rewarding jobs for many amazing employees.
Our current team consists of these phenomenal people:
Antoinette Daniel, our top-notch property manager who has been with us for over 5 years. She knows her stuff, is well organized, and gets things done!
Dale Brundage and Laura Lamb, two FANTATIC Realtors who handle our sales and rental listings. Dale and Laura have been with us for over 7 years and have exceeded every expectation I have ever had of an agent!
Amy Walnetski and Andrea Vega Mendez, our assistant property managers who handle all tenant and maintenance coordination. They are completely committed to excellent customer service and go above and beyond every day!
Nathan Odems and Johnny Neill have been out and about all day, inspecting properties and handling minor maintenance. These two are excellent at what they do and we are fortunate to have their knowledge and attention to detail. They have been with us forever!
Elizabeth Lintner really runs the show as our office manager. She processes all our applications and does hundreds of other tasks to support everyone else.
As we celebrate our 14 years in business, we really celebrate our current employees, and those who have worked for us in the past. We are a work-family with common goals and commitments. We look forward to many more years of providing excellent service, growing, and continuing to learn together.