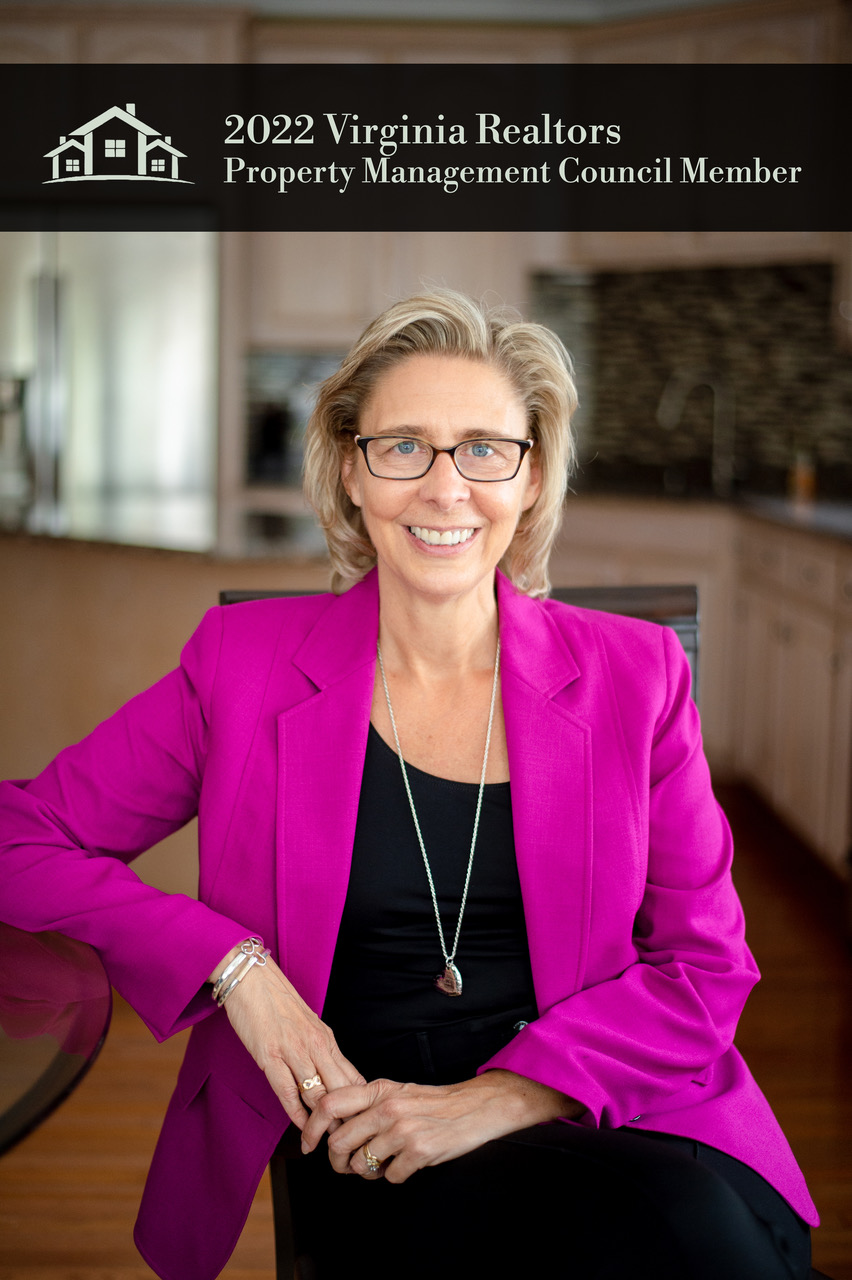 This year I've been appointed to the Virginia Realtors® Property Management Council. As a member of this council, I will share my experience and expertise with those who are advising law makers on how their decisions will impact our industry. It's important that the law makers get input from someone who understands the goals and needs of hundreds of small landlords in the Prince William County area. Over the last two years, this Council was influential in ensuring that the voices of small landlords were heard and considered as the Virginia legislature voted on many new laws regarding evictions, rent relief, and tenants' rights. My role on this Council will also allow me to be aware of new laws and requirements ahead of their start dates. This will provide our company additional time to prepare for optimal implementation.
This year, I'm also serving on the Board of Directors for the Virginia Chapter of the National Association of Residential Property Managers (NARPM®). NARPM® is an organization committed to a high standard of business ethics, professionalism, and fair housing practice in the Property Management industry. Here my colleagues and I share best practices, keep on top of industry trends, and constantly seek ways to look out for the best interest of our clients.
I'm new to volunteering this year. In the past, my husband and business partner, Lee Odems, committed a significant amount of time to volunteering while I kept my head down and focused on managing properties. Lee served as the President of the Prince William Association of Realtors, the Vice-Chairman of the Virginia Real Estate Board, and the Chairman of the Virginia Real Estate Education Committee. After he passed away two years ago, I realized that the insights and personal connections gained from volunteering had been critical to the success of our company and to our ability to provide the best service possible to our landlords. Last year, I encouraged our listing agents, Laura Lamb and Dale Brundage, to take on volunteer roles at the Prince William Association of Realtors. Laura and Dale have learned much and contributed significantly to the grievance and professional standards processes.
This year, I realize that it is my time to volunteer. Our client base of small landlords, many of them Military, many of them unintentional, deserve to be kept up to date on issues that impact them and offered the best services and guidance available. I'm committed to continued learning and to contributing at a higher level. Looking forward to starting out this new year on this new path.