Stafford Property Management
We Can Help Manage Your Stafford Rental Property
Having a successful rental property requires a lot of time, effort, experience and knowledge. Let us save you the time, effort and frustration that comes with gaining that experience.
As a full service Stafford property management company, our team is responsible for taking care of all aspects of managing your rental(s).
Contact us today to see how we can help with all your property management needs by completing the form to the right. We will reach out soon to discuss!
Click below to find out the Top 10 Reasons You Need a Professional Property Manager!
What we do as your Stafford property manager
Evernest Property Management, will include, but not be limited to the following duties in the management of your property:
Financial Management of the Property

Rental collections and separate escrow account banking
Payment of all repair and maintenance bills incurred on behalf of the property
Preparation of necessary forms at no additional cost; notice to quit, change of terms, 5-day pay or quit
Coordination of eviction services
Comprehensive, computerized monthly statements, including a complete record of all collections and disbursements
Year-end statements of all income and expense for your tax record
Information updates regarding changes in the law which will affect an investment property owner
Rental market analysis for maximization of rental income or sales market analysis for determination of optimal exit strategy

Physical Management of the Property

Provide 24-hour, 365 day-per-year emergency service
Coordinate and supervise all tenant maintenance needs through qualified vendors that are licensed and insured
Coordinate with home warranty companies
Schedule spring/fall HVAC preventative maintenance appointments if owners have an annual contract
Schedule winterization of sprinkler systems
Conduct move-out inspection of vacated units and determine refurbishing requirements
Coordinate with insurance companies if home owner initiates claim
Address HOA violations
Conduct semi annual exterior inspections
Conduct interior inspections 90 days prior to lease end date
Conduct interior inspections at owner's request or as triggered by internal red flags
Require tenants to submit semi annual lease compliance forms
Keep detailed records of all maintenance performed on property
Quarterly reminders to tenants regarding required maintenance

Rental Listings

We are aggressive with our listing process and find that our number of days on the market is up to 30% less than other Property Managers in our county.
Over 80% of our landlords experience NO vacancy periods between renters.
We are dedicated to building excellent rapport with our tenants ensuring that less than 1% of our landlords experience late rent payments.

Additional Information

We suggest that new Landlords visit our blog for more details on important topics and download our checklist for transitioning your property under management. Owners can also access their account statements using the Owner Portal.

Evernest Property Management's goal is simple and direct: to develop the highest possible net operating income while enhancing and protecting the property's value.
Inquire About Our Services
Testimonials
" I have had a great experience working with Michele and her team. I spoke with two other companies before deciding on Evernest as my property manager and I am very glad I did. Michele always returns my phone calls with information that is accurate and necessary for me to make a good decision. Some days I feel like I am her only customer. A property manager is suppose to make your life easier when dealing with the daunting task of renting out your house. Michele has done just that for me and makes me feel like my money is well spent."
- N. Barnhouse
---
" Best decision we made was choosing this company as our Property Management Company. Despite the time difference and distance, Evernest has been very easy to work with. They are very experienced and have our best interests but are also very good to the tenants. They are worth every penny. We don't have to do anything. They deal directly with the tenant, collect the rent, take care of maintenance issues and their follow up is amazing. Michele from Evernest has sent me emails during the evenings and Sundays....I don't think she takes a day off! They use the best technology to do all of our required signatures electronically which is great to not have to worry about faxing and mailing. They are also great about finding new renters. Our current renters were ending their lease and they found new renters immediately so there was no disruption in the monthly rent payments. I highly recommend Evernest!"
- N. J. Zipsie
Frequently Asked Questions
Q: When should I expect my monthly rent payment to be deposited into my account?

A: We collect rent from the tenants on the 1st through 5th of each month, ensure all checks are credited to our account and deduct any maintenance charges on the 6th, and initiate the ACH transfer into the owner's accounts on the 7th. The ACH transfer can take 3 business days, so owners typically see the credit to their account on the 10th of each month. Weekends or holidays can impact the process, so we suggest owners plan to have funds in place by the 11th or 12th of each month.
Stafford Area Information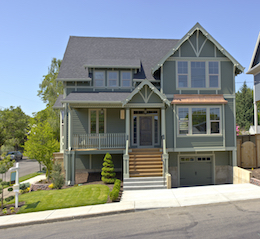 Stafford is a census-designated place (listed as Stafford Courthouse) in and the county seat of Stafford County in the northern part of the U.S. Commonwealth of Virginia. The population of Stafford County as of the 2010 United States Census was 142,003. It lies 10 miles (16 km) north of Fredericksburg, approximately 40 miles (64 km) south of metropolitan Washington, D.C., and about 60 miles (97 km) north of Richmond, the Commonwealth capital. The Marine Corps Base Quantico is located north of the community. Stafford Courthouse is located at the intersections of U.S. Highway 1, and Courthouse Road.
Source: Wikipedia
Areas We Serve